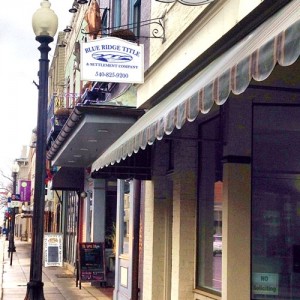 Blue Ridge Title & Settlement Company offers title insurance and settlement services in real estate transactions in Culpeper County, Orange County, Madison County, Fauquier County, Greene County and Rappahannock County.
Blue Ridge Title & Settlement Company was the first title and settlement company in Culpeper County when it opened its doors for business in 1998. Closing costs can be one of most confusing issues for any homebuyer, seller or refinancer.
Our experience, efficiency and accuracy can assist in making your transaction smooth and effortless.
Our office is open to serve you Monday through Friday, 9:00 a.m. to 5:00 p.m.
142 East Davis Street, Suite 200
Culpeper, VA 22701
(540) 825-9200